Il The wine Lambrusco is the leading character of this wine and food tour in Emilia Romagna, from Modena to Parma along the Via Emilia , discovering it and all the other typical products of the territory.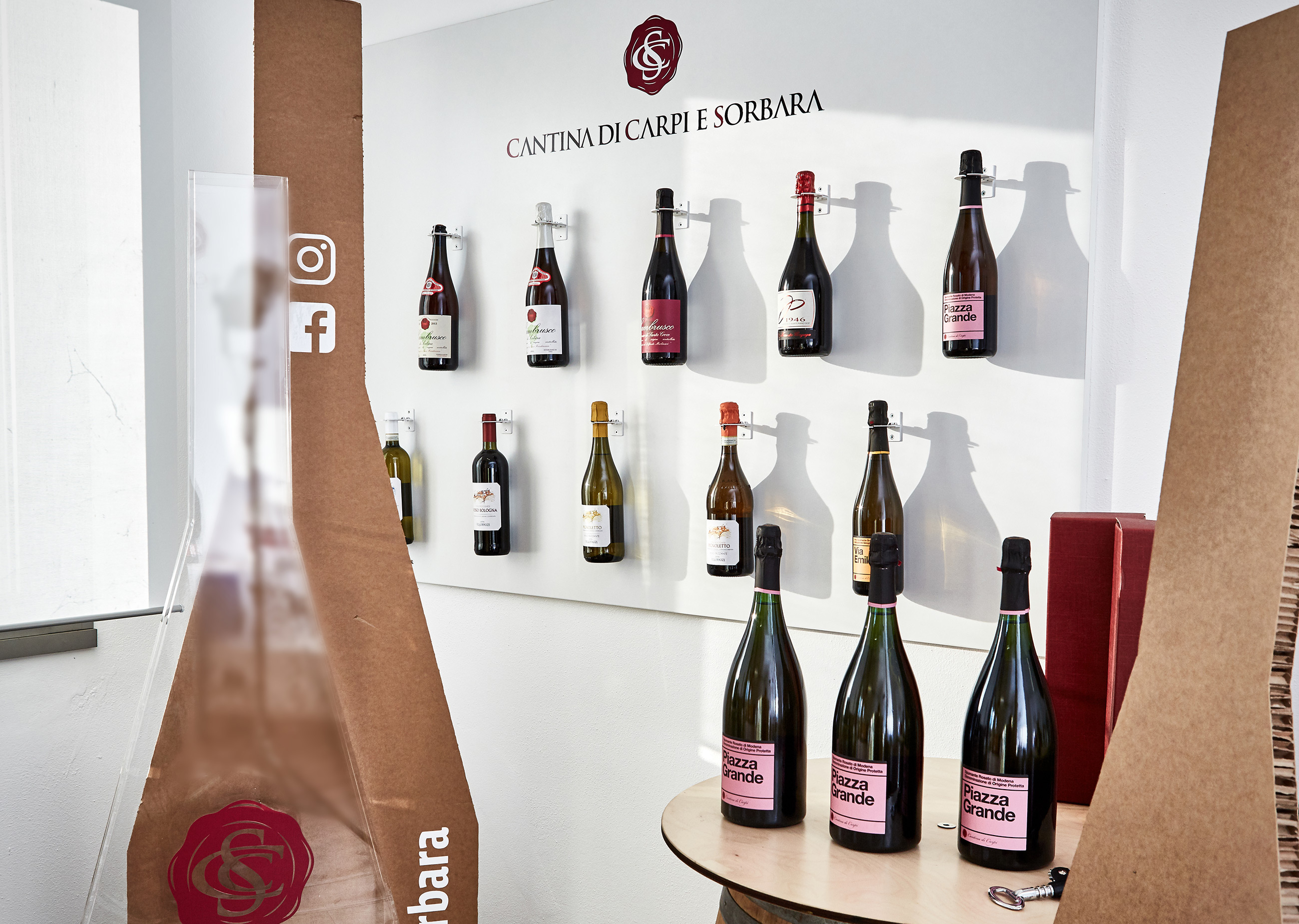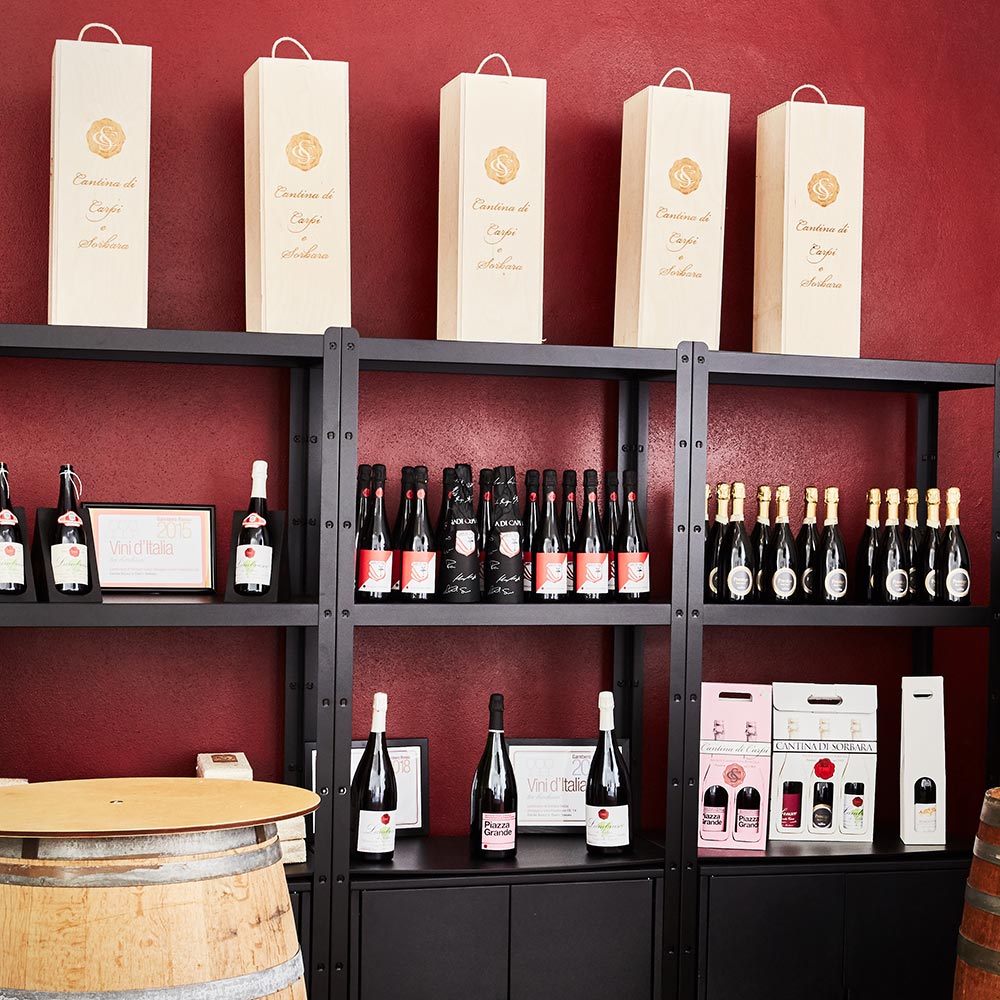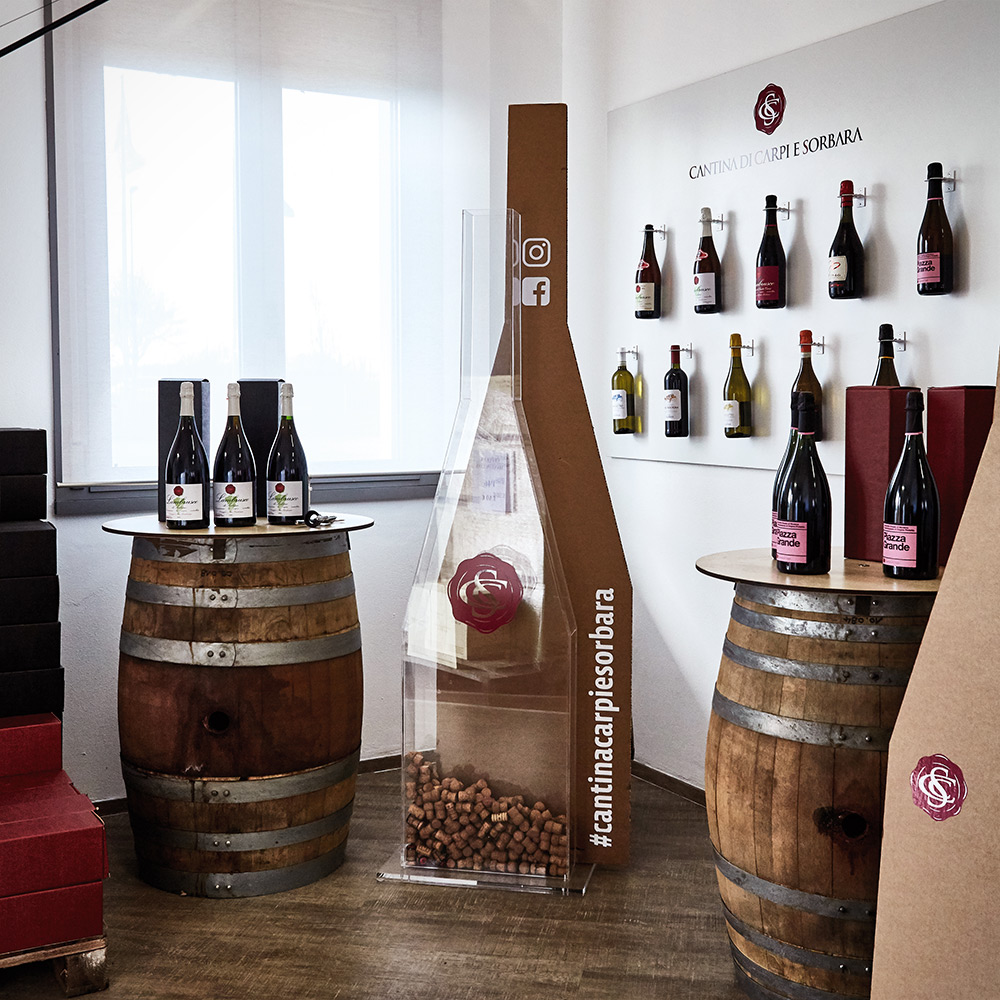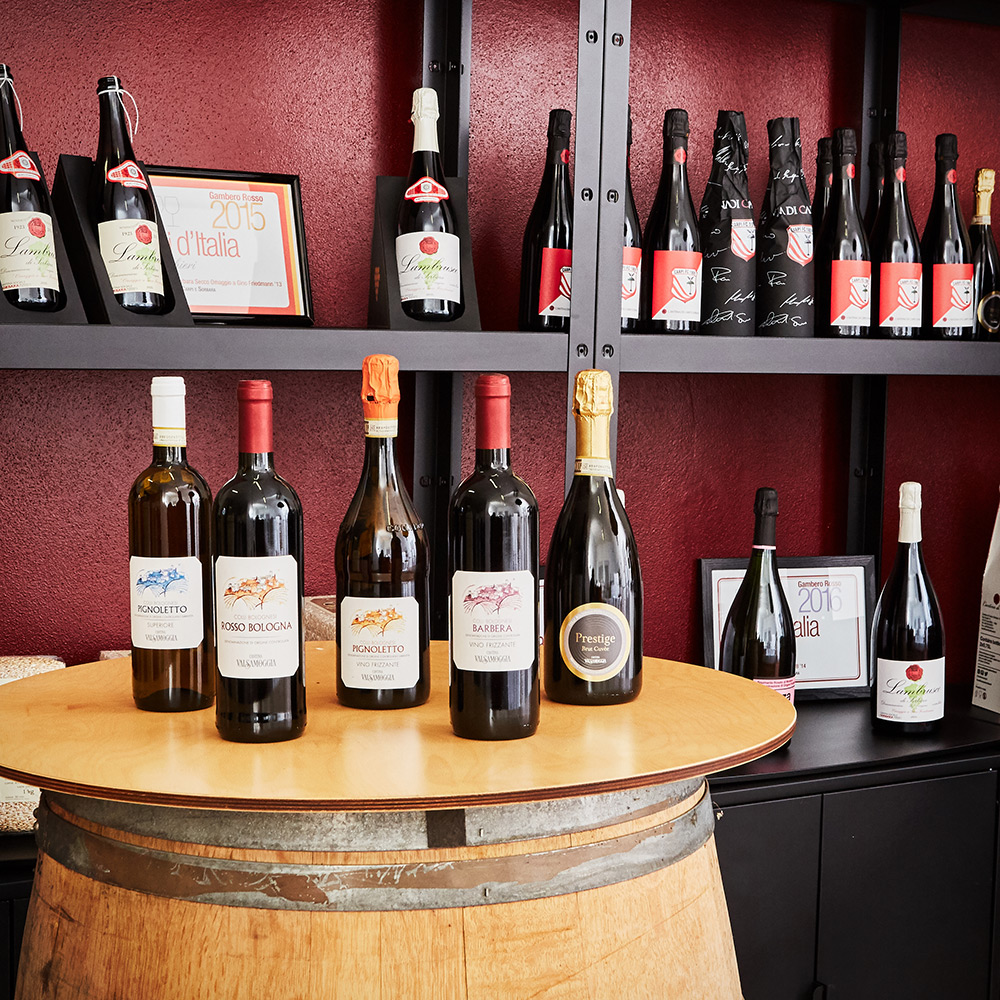 During the upcoming festivities our Wine Shops will follow an extended opening time and will be closed on some dates.
From 7 January 2020 we will return to the traditional opening hours..
Special openings:
Every Thursday afternoon in December.
Special closures:
Saturday 2nd November: Close
(Ponte del Giorno dei morti, 1 e 2 Novembre)
31 December: Open only in the morning (8:00-12:00)
1-6 January: Closed
Via Cavata 14, 41012 – Carpi, MO
Info: tel. 059/643071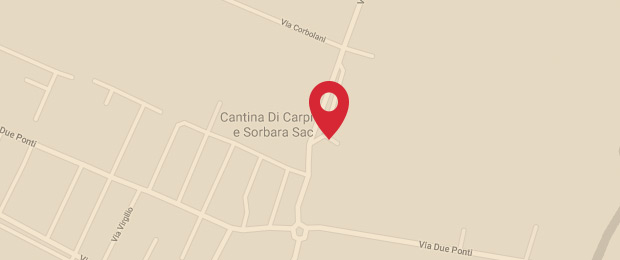 Monday 8,00-12,00 – 14,00-18,00
Tuesday 8,00-12,00 – 14,00-18,00
Wednesday 8,00-12,00 – 14,00-18,00
Thursday 8,00-12,00
(only February / March / April afternoon 14,00-18,00)
Friday 8,00-12,00 – 14,00-18,00
Saturday 9,00-12,30 (july/august close)
Sunday Closed
Via Ravarino Carpi 116, 41030 Sorbara (MO)
Info: tel. 059/909103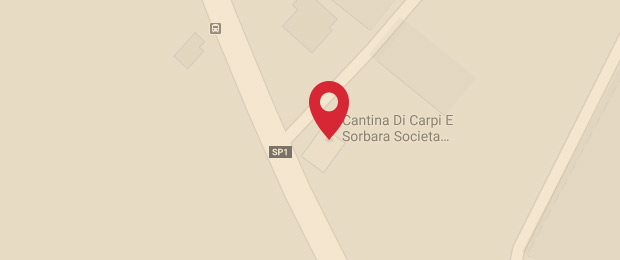 Monday 8,00-12,00 – 14,00-18,00
Tuesday 8,00-12,00 – 14,00-18,00
Wednesday 8,00-12,00 – 14,00-18,00
Thursday 8,00-12,00
(only February / March / April afternoon 14,00-18,00)
Friday 8,00-12,00 – 14,00-18,00
Saturday 9,00-12,30 (july/august close)
Sunday Closed
Via per Mirandola, 57
41033 Concordia Sulla Secchia (MO)
Info: Tel. 0535/57037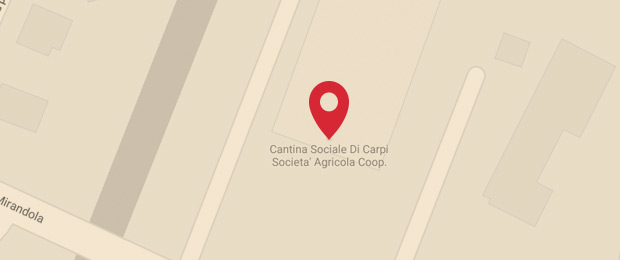 Lunedi 8,00-12,00
Martedi 8,00-12,00 – 14,00-18,00
Mercoledi 8,00-12,00 – 14,00-18,00
Giovedi 8,00-12,00
(only February / March / April afternoon 14,00-18,00)
Venerdi 8,00-12,00 – 14,00-18,00
Sabato 9,00-12,30 (july/august close)
Domenica Closed
Via 20 Settembre, 11/13
42010 Rio Saliceto (RE)
Info: Tel. 0522/699110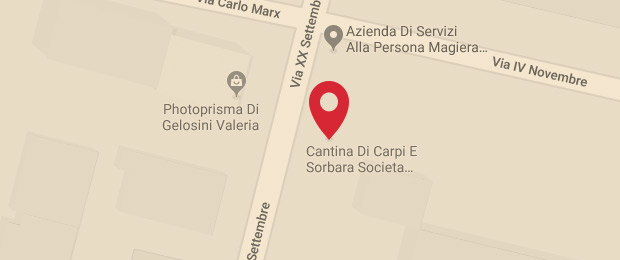 Lunedi 8,00-12,00 – 14,00-18,00
Martedi 8,00-12,00 – 14,00-18,00
Mercoledi 8,00-12,00 – 14,00-18,00
Giovedi 8,00-12,00
(only February / March / April afternoon 14,00-18,00)
Venerdi 8,00-12,00 – 14,00-18,00
Sabato 9,00-12,30 (july/august close)
Domenica Closed
Via C. Poma, 6
46025 Poggio Rusco (MN)
Info: Tel. 0386/51028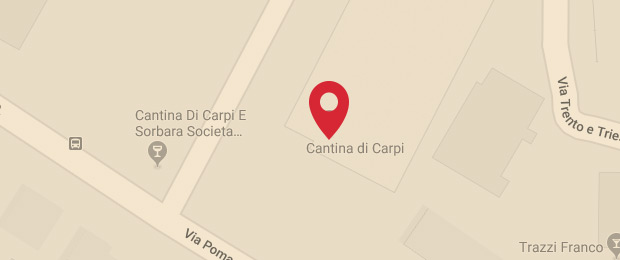 Lunedi 8,00-12,00 – 14,00-18,00
Martedi 8,00-12,00 – 14,00-18,00
Mercoledi 8,00-12,00 – 14,00-18,00
Giovedi 8,00-12,00
(only February / March / April afternoon 14,00-18,00)
Venerdi 8,00-12,00 – 14,00-18,00
Sabato 9,00-12,30 (july/august close)
Domenica Closed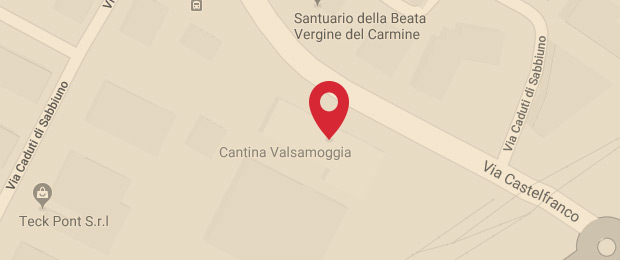 Lunedi 8,00-12,00 – 14,00-18,00
Martedi 8,00-12,00 – 14,00-18,00
Mercoledi 8,00-12,00 – 14,00-18,00
Giovedi 8,00-12,00
(only February / March / April afternoon 14,00-18,00)
Venerdi 8,00-12,00 – 14,00-18,00
Sabato 8,00-12,00 (july/august close)
Domenica Closed
Castelfranco Emilia wine shop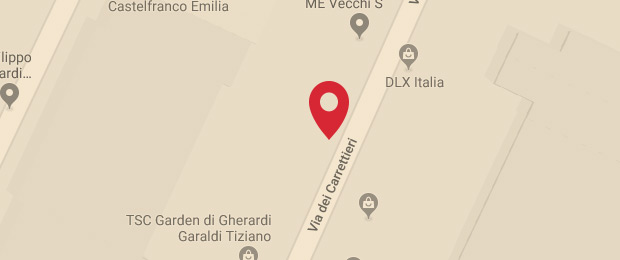 Lunedi 8,00-12,00 – 14,00-18,00
Martedi 8,00-12,00 – 14,00-18,00
Mercoledi 8,00-12,00 – 14,00-18,00
Giovedi 8,00-12,00
(only February / March / April afternoon 14,00-18,00)
Venerdi 8,00-12,00 – 14,00-18,00
Sabato 8,00-12,00 (july/august close)
Domenica Closed